XIVDB is a database fan site for the game Final Fantasy XIV! It has been built on the experience gained over the 5 years it's been active!
This site is run and maintained by one developer (me!) and several awesome translators, but the core of its success is down to its community users, posting the comments, sharing the screenshots, it wouldn't be a great resource without everyone of you!
---
DEVELOPER

IN-GAME CHARACTER
Premium Virtue
Server: Adamantoise
TRANSLATORS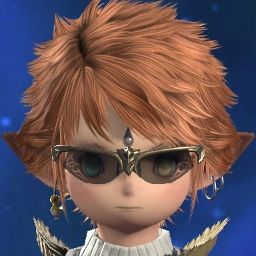 GERMAN
Saeris Illyan
Server: Phoenix

FRENCH
Rylan Jyler
Server: Mateus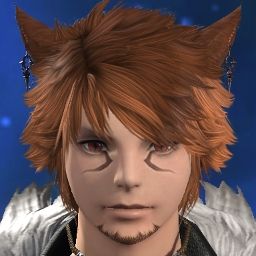 FRENCH
Lydia Kalil
Server: Ragnarok
---

XIVDB is owned by the ZAM Network, I joined them way back in 2013! ZAM have been a great partner and have helped a lot with getting everything sorted; from code checks to business support, there a network I am very happy to have joined.
---
QUESTIONS & ANSWERS
Why did you update to v2 before it was finished?
As much as a few people enjoyed v1, it was a nightmare behind the scenes. It had security issues, it had memory leaks, it crashed the server constantly, it cost so much to run for all these reasons.

It had a lot of functionality because I had the time to do it, but it was becoming a liability. In addition, it also had abandoned and risky code from previous developers that could not stay in production. This resulted in me rebuilding the site from the ground up (v2) and I had to release it early for legal/finanacial reasons.

I am working as hard and as fast as I can to implement all v1 features back in but this takes time as I cannot work full time on the site anymore.
Why is XIVDB owned by ZAM?
ZAM purchased XIVDB before 2.0 was out, back in 2013! I joined them as I wanted to work full time on XIVDB and without that time I would not have been implement so much into the site, XIVDB is big and requires a lot of dedication!

ZAM have helped me greatly and I am happy to be part of their Network, they have never given up on supporting the site and are very easy to communicate with.
How often do you work on XIVDB?
I have a full time job and XIVDB is developed in the evenings and weekend. I don't stick to schedules very well as sometimes things can get busy XD
What is XIVDB built on?
Primarily PHP. Other stuf I use: MySQL, Redis, Nginx, Vagrant, Gulp, NodeJS and the basic: HTML/SCSS :)
Are you the only developer?
Yes. There were 2 other developers back in 2013 that departed in 2014 under adverse circumstances. I manage, build and host the site myself. I have awesome community helpers testing/reporting site issues and great translators who help get the site in French, German and Japanese! (Soon Chinese!)
What happened to XIVModels?
This was built by the previous 2 developers and was not part of the XIVDB deal that ZAM purchased, due to their departure, the site died. I highly recommend checking out FFXIV Explorer for 3D Models :)
CONTACT / ADVERTISING
If you would like to contact me regarding the site, please email: [email protected]
You can also follow XIVDB on Twitter! @xivdb.com
For all business and advertising enquiries, please go to ZAM
---
SUPPORTERS
Supporters are members who have either donated to the site, or contributed through content and spreading awareness, I owe them a great thanks for bringing people to XIVDB!