We are pleased to present the full digest of the Letter from the Producer LIVE Part XLIII! If you missed the live stream, or if you just want to watch it again (and again), check it our below!


https://sqex.to/fNe

*Don't forget to select 720p option to watch the video in HD!

Patch 4.3 Special Part I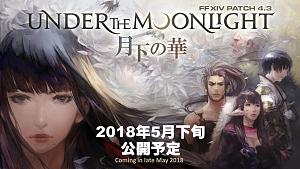 0:04:06
Patch 4.3"Under the Moonlight will debut in late May. As the development has been progressing smoothly, it may be released closer to mid-May than late-May.

Main Scenario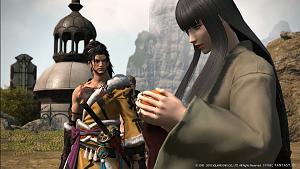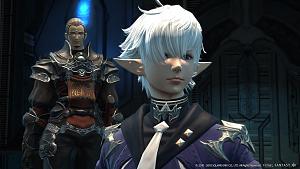 0:07:07
The 4.3 main scenario will bring the Doma storyline to a close and kick off a new story which we don't think anyone will be expecting. We hope you're looking forward to it!

New Sidequests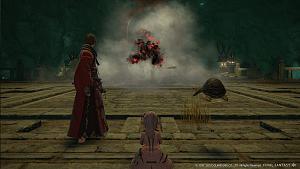 0:08:13
The Four Lords and Hildibrand sidequest series will continue in the Patch 4.3 series.

As we mentioned previously, the next part of the Hildibrand series will be released in a subsequent patch after the release of Patch 4.3. During the broadcast we showed off some screenshots from the new Four Lords quest and eagle-eyed adventurers will notice that Tataru is wearing a new outfit!

Beast Tribe Quests - Namazu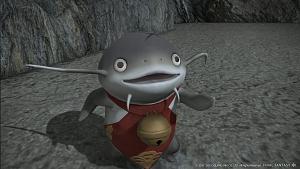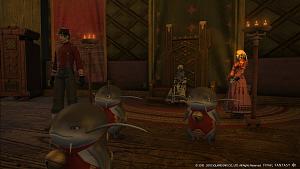 0:09:42
The Namazu beast tribe quests will make their debut in Patch 4.3 and will focus on Disciples of the Hand and Land. The mount reward is pretty interesting, so please look forward to it!

New Sidequest " Doman Reconstruction

0:12:24
A new sidequest feature, known as Doman reconstruction, will begin in Patch 4.3. The second installment of this will introduce a new system, so we recommend you start working on this once you have completed the main scenario quest.

New Instanced Dungeon " The Swallow's Compass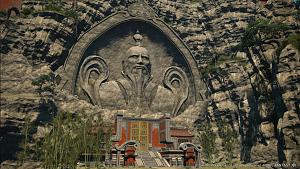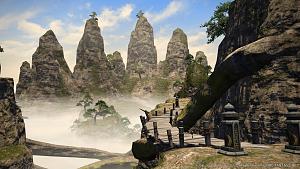 0:12:58
Since this is an odd numbered patch, we'll be introducing one new instanced dungeon. The other day we tested the dungeon for balancing purposes and I can say that the design and the music are very well done. You may be familiar with the entrance of this dungeon just by looking at the following screenshots.

New Trial (Hard/Extreme)

0:14:41
We'll be keeping it a secret as to who you will be fighting until the patch is released. It's so secret that it won't be mentioned in the patch trailer, or the patch notes, so you'll have to experience it yourself once it's released! I will say that it's not one of the Four Lords.

Return to Ivalice " The Ridorana Lighthouse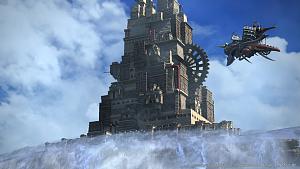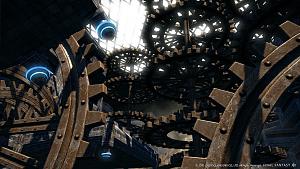 0:16:28
We received some special requests from Matsuno, who is in charge of the scenario, and so the volume of the story is quite large this time around. Aside from the main story, we also have a side story available, so be on the lookout for that. We're planning to showcase further details in our next show covering the second part of the 4.3 special. We also hope to show off the boss designs created by Keita Amemiya at that time.

We're planning to set the loot rule for all alliance raids to Greed Only starting in Patch 4.3. We originally intended the alliance raid rewards to be a means for players to obtain gear for their secondary jobs; however, it is difficult for players to participate on these other jobs while wearing lower item level gear. This leads to many simply having to go as their main jobs which makes them unable to hit Need on the items they really wanted, resulting in needing to run the content multiple times. To resolve this issue, we have decided to limit the loot rule to Greed Only, making it possible for players to join as their main jobs, while being able to obtain gear for their secondary jobs.

With that said, we will be reading over community feedback when deciding if we will continue this approach or not in the future.

New Deep Dungeon " Heaven-on-High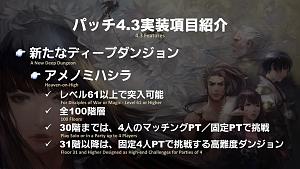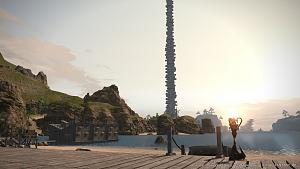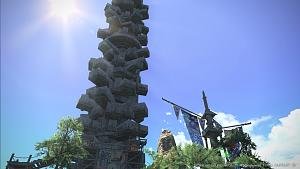 0:21:34
We're finally able to reveal that the next Deep Dungeon is on its way! Palace of the Dead was extremely useful for players aiming to level their Disciple of War/Magic from level 1 to 60. In Heaven-on-High, players will be able to run the content to level up from 61 to 70.

*During the broadcast we mentioned Heaven-on-High can be accessed from level 60 and above; however, the correct level is 61 and above.

Unlike Palace of the Dead, players will encounter high-end challenges a lot quicker, which begin from floor 31. It will introduce some new features and rewards, so please give it a try. There's a new system that have a unique greater summon effect.

*During the broadcast we mentioned pomanders, but this is going to be a new system.

Since there is a large assortment of content being implemented in Patch 4.3, and we believe players will be busy with things like the main scenario, we may push back the implementation of Heaven-on-High just a bit.

The Forbidden Land, Eureka - Pagos Expedition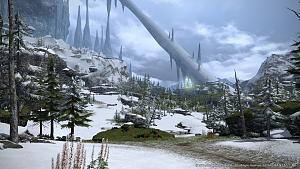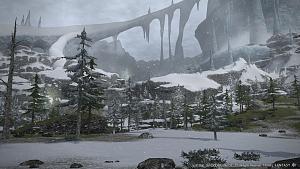 0:27:00
The next installment of the Forbidden Land, Eureka is planned for Patch 4.35 and will take place in a snow-covered area. We have made updates to the system and introduced new features and support elements for players that need to catch up.

The Minstrel's Ballad: The Weapon's Refrain (Ultimate)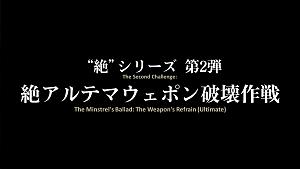 0:29:23
We are releasing The Minstrel's Ballad: The Weapon's Refrain (Ultimate) as part the next installment of extreme-difficulty content and we'll introduce screenshots and such in the next Letter from the Producer LIVE. This content is scheduled to be released two weeks after Patch 4.3 goes live.

It took quite a while for the Unending Coil of Bahamut (Ultimate) to be conquered, so we're currently making adjustments to shorten that just a bit. However, don't worry, as the difficulty level will still proudly wear the title of Ultimate. Victorious adventurers will once again be rewarded with weapons with glowing effects.

Job Adjustments

0:32:39
We'll go over some of the details in the next LIVE show, with the full details available in the patch notes. For now, I will mention that we're planning to make adjustments towards dark knight, samurai, and astrologian. Samurai is planned to receive adjustments which will increase their damage output.

PvP Update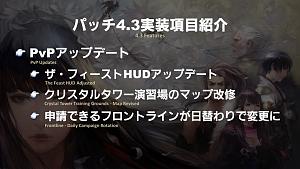 0:34:07
As we are aiming to host an official tournament, we made adjustments to the HUD so players can see buffs applied to all allies and opponents in the match and we'll go over more details in the next show. Furthermore, we will be making changes to the Crystal Tower Training Grounds map, such as the lighting, based on the feedback we received globally.

Also, in order to speed up the matching process, we will be changing Frontline in Patch 4.3 where the featured campaign will be changed on a daily basis. Furthermore, Frontline campaign the Borderland Ruins (Secure) will receive map improvements and rule adjustments.

Glamour System Update

0:36:28
In order to resolve the inventory issue we made it so that items converted to glamour are destroyed; however, based on the feedback we received globally, we have added a system that will allow players to reclaim items converted into glamours. This will apply to items which were converted to glamours before 4.3 as well. However, please note that we aren't able to retain the data showing the name of the person who crafted the item.

Additionally, the appearance of the adventurer squadron units can be changed via the glamour dresser as well.

Performance Action Updates

0:38:06
This time we'll be adding sounds for five types of wind instruments, and an animation for playing a wind instrument. In Patch 4.1, the sounds were set at a high quality, but due to the amount of data being processed, we made adjustments to the overall quality when new sounds were added. However, we have received feedback regarding the quality of the sounds, so the sound team is currently making further adjustments to increase the quality. We are also planning to expand the keyboard UI, and also add features such as being able to sustain the sound while key is held down and fading afterwards.

Housing Updates - Guestbooks

0:40:24
We will implement a new Guestbook furnishing, where the estate owner, or visitors, can leave messages. There's also a feature where players can simply leave a like as well.

It'll be much later than Patch 4.3, but the development of mannequins where you can equip them with your favorite gear is also moving forward. We're also looking into linking the mannequin and the market board, so players can purchase gears equipped on the mannequins directly from there. By doing this, players can suggest interesting and unique outfits to other players, and you can also purchase outfits you like all at once. We hope this can lead to various types of play styles.

Additional Updates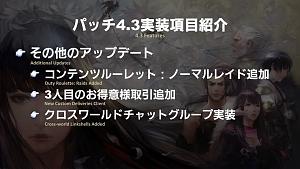 0:42:54
We will be introducing a new Duty Roulette category: Raids. This roulette will include normal versions of the raids up through Omega: Deltascape.

A third custom deliveries client will be introduced. Players have already met this person before and should be familiar with them. Once you build enough relations with this NPC, you'll be able to freely change the NPC's outfit as well.

Cross-World Linkshells will be introduced and players will be able to chat with those in other Worlds under the same data center. Please note that unlike normal linkshells, the linkshell will be destroyed once the number of players in it drops down to one. This feature adds a fair amount of stress on the server, so in Patch 4.3 we're limiting each player to one cross-world linkshell. We're planning to ease up on this restriction once we're able to see a stable performance. One cross-world linkshell can have up to 64 players in it.
---
Letter from the Producer LIVE XLIII Digest (4/20/2018)